Here is an experiment for you to try. Lay a penny on the floor. Turn around and take three steps away from it and then lay down with your head on the ground. Look for the penny. Hard to find, isnt it? Now stand back up and lay that same penny on the floor. Take three steps away from it, remain standing, turn around and look for the penny. Easy to find isnt it?
Perspective people! Get your eyes up off the deck and up to where you can have a birds eye view of the battlefield, and you will rack up vehicle kills/points and unlocks!
I usually score an average of 2000 points per game when whoring up jets with rocket pods. The key is to get some altitude! The biggest mistake I see is players running WAY too low, followed by being WAY too fast .
First, you cannot see vehicles when you are flying with your toes in the treetops (the penny experiment).
Second, when you do you have no room to dip your nose down onto the target without impacting the ground/towers/buildings. Get UP!
If you are in a fighter jet or close air support jet (Frogfoot/A-10) you need to climb at about 45 degree nose up with the afterburner off (that is what those chevrons in the center of your Heads Up Display are telling you, your pitch attitude up or down) until you gradually decellerate to 300 knots of airspeed (top left of H.U.D). Any slower and you risk getting too slow and stalling, or bumping up into the ceiling of the map. So when you slow to about 300 kts, simply pull the stick all the way back so the nose comes through the horizon (youll be upside down) and then stick left or right to rotate yoursef right-side up again. The very next thing you do is slow the fuck down some more! Slam on the brakes so that you can have some time on target and have a chance to spot enemy vehicles and unload all 14 rockets on him. At a minimum, you'll disable the vehicle so it can't move and you can finish him on the next run or get the rest of the points when a team mate finishes him off with an RPG. I usally mash the "slow down" button all the way in the descent, even as I fire on the enemy. I am usually high enough over the target and slow enough to unleash a full salvo of rockets, switch to main gun and finish him off on one single gun run.
Then pull up and hug the earth (keeps the AA missles from locking on you) and accellerate (mash the go faster button) across the map to near the other side, pull up to 45 degrees nose up pitch until you naturally slow to about 300 kts, pull the nose over and through the horizen, roll yourself over and slow down (mash the slow down button) and start all over again! If you emptied your pods, by now you should have a full load of them again. If you have not, you should have shot the remainder of them out so you get a reload as you pitch up and climb to position yourself for your next gun run.
To understand what your flight track will look like, draw a large number 8 on a piece of paper. Rotate the paper sideways. Get it?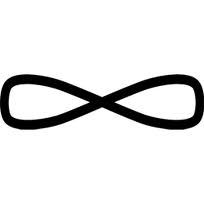 1) Get up off the deck and gain some altitude!
2) When you nose over onto the battlefield, slow down!
3) Use your jet "Stuka Style" as a dive bomber.
These tips work with the main gun, even if you have not unlocked rockets yet. It is a good anti vehicle weapon, not just used for shooting down other aircraft. And you'll rack up points MUCH faster on ground targets than you will spending the whole game in a dogfight trying to get an airborne disable or kill. Attack ground targets instead! Try it, you'll thank me later.
Here is a bit of footage that shows a guy running rockets. It's not exactly how I described, he's kinda all over the place and way too fast, but you get the idea that you have to get up over the target to see vehicles on the ground. It helps if you have a team that is good about "spotting" enemy vehicles for you, but you can spot them yourself if need be. And by now, we all have a pretty good idea of the vehicle spawn points and normal routes people take to get into battle. Especially as a defender when playing Rush games like Caspian border or Operation Firestorm, it is easy pickins' because ground vehicles come from one direction and are exposed out in the open. Death from above!

Forward to about the 3:30 minute mark to skip to the rocket use.
https://www.youtube.com/watch?v=cHjWB5f50rk&feature=related
ps. If you slow too much, you'll hear the gear come down. This wont happen in the descent, but when you level off after a dive bomb attack if you forget to let go of the "go slower" button. Hit the gas (or afterburner in a fighter jet) and you'll pick speed right up and the landing gear will come up by itself.